Education and testing polygon is an important part of the HybriLIT heterogeneous platform aimed at investigation of all possibilities of new computing architectures, new IT-solutions, and also for carrying out tutorials on parallel programming technologies, modern tools for developing, debugging and profiling parallel applications.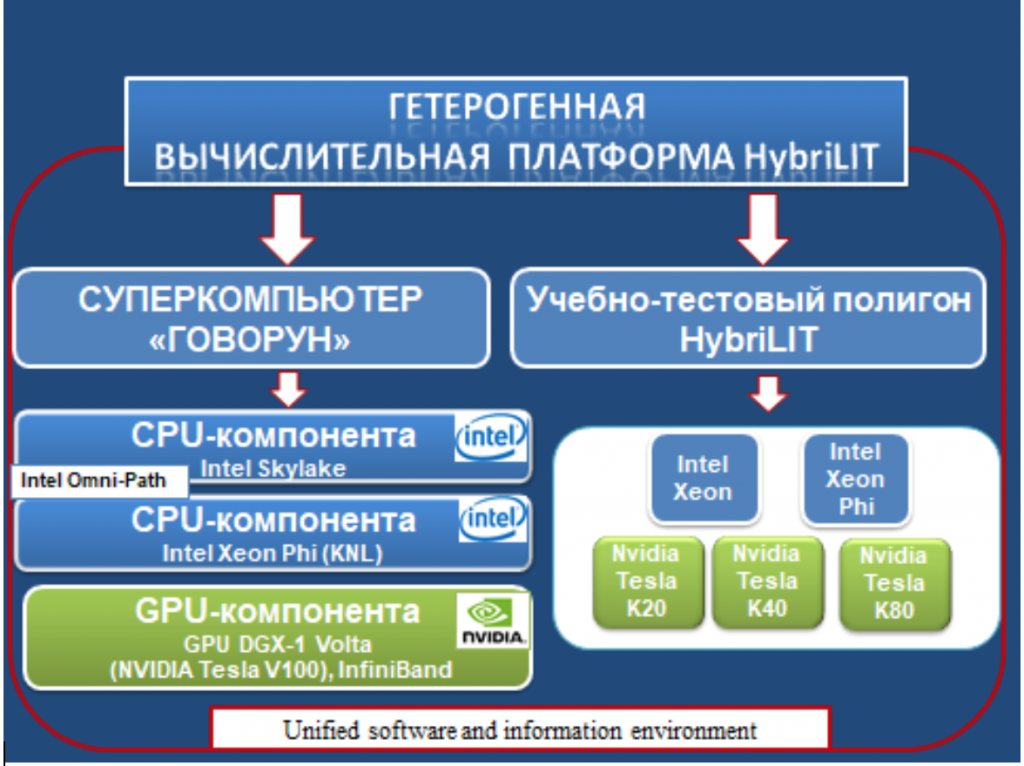 HybriLIT heterogeneous platform has a unified two-level structure for education and testing polygon and "Govorun" supercomputer.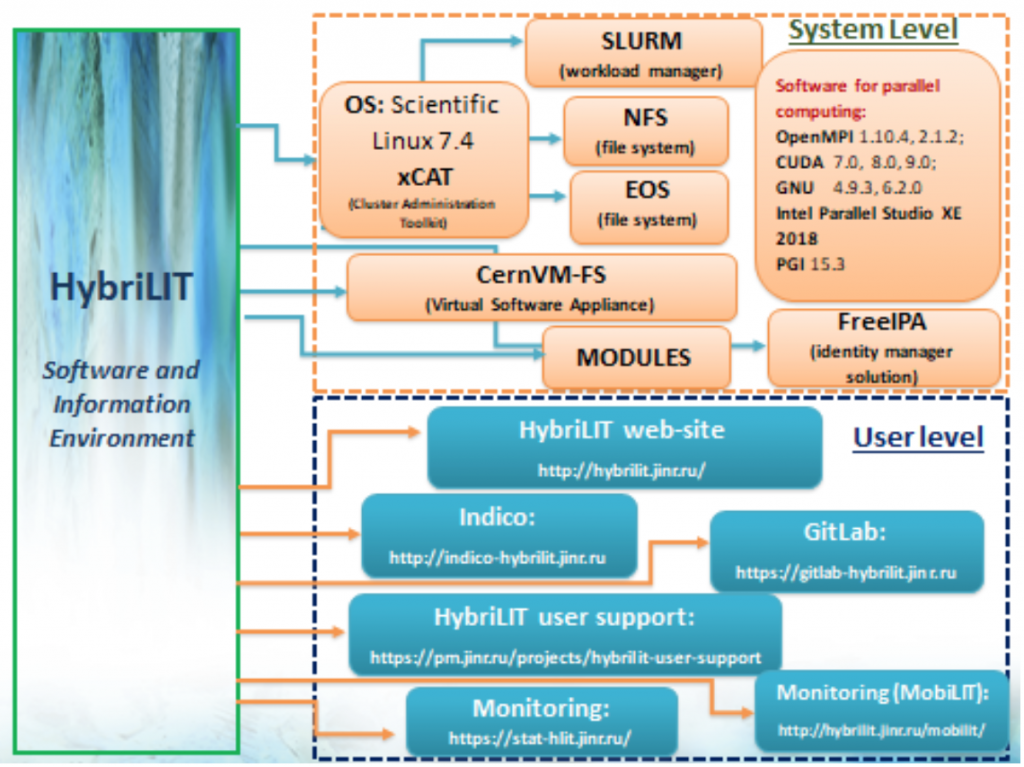 Software environment of the HybriLIT heterogeneous platform
Software environment includes a set of system software for the heterogeneous platform:
OS: Scientific Linux 7.4
SLURM installed as a task manager
NFS и EOS file systems
CernVM-FS – specialized file system that allows sharing software
MODULES package is used for setting environmental variable for the solution of a specific task by means of using the required software (compilers, libraries; applied software packages, etc.)
Libraties, packages for running parallel applications on various computing architectures.
Information environment of the HybriLIT heterogeneous platform
Information environment includes a set of services by means of which users can arrange their work in a more efficient way and have access to required and useful information while working on the cluster. Among services provided for users there are those, which contain necessary information about the cluster, and about upcoming events that will be held by the HybriLIT team. Such services include: