is a native Android (ioS asap) mobile application for users of the HybriLiT HPC cluster.
This app is aimed at providing information support on computations on the cluster. It allows:
monitoring of user's jobs;
quick view of user's files (*.out, *.dat, *.in or *.sh);
monitor the expected computation time;
possess full information on jobs launched on the cluster, the resources they require, etc.
Author: Alexej I. Streltsov  (Heidelberg, Germany), developed with support from HybriLIT team.
Please download the application and refer to the user guide here.
We are on Play Store with the name "MobiLIT@HPC" available here.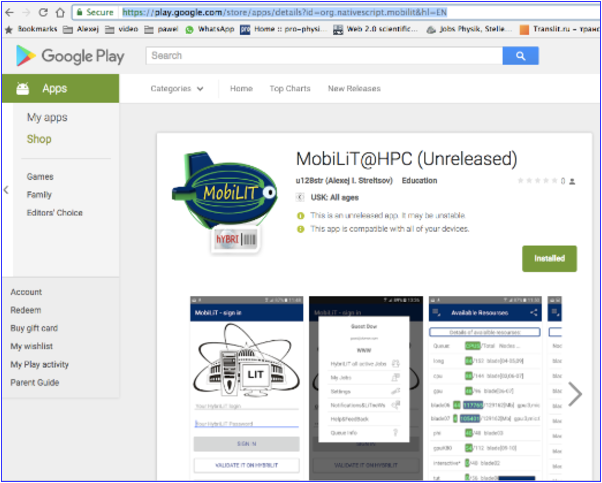 First launch of MobiLit:

Main possibilities of MobiLit:
Please enter your login/password for the HybriLIT cluster account
or, alternatively, to login as a guest with a restricted functional, please use "guest" / "guest" as authorization data (username/password):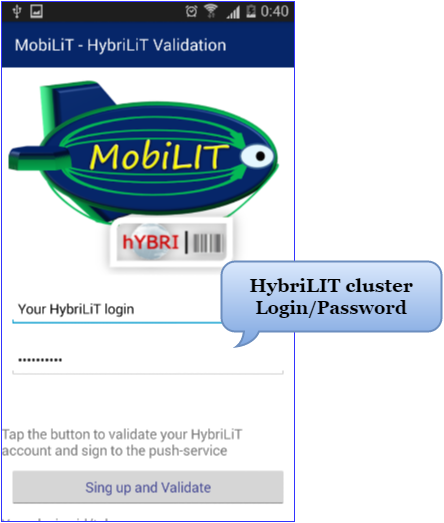 View available resources in SLURM-partitions: long, cpu, gpu, gpuK80….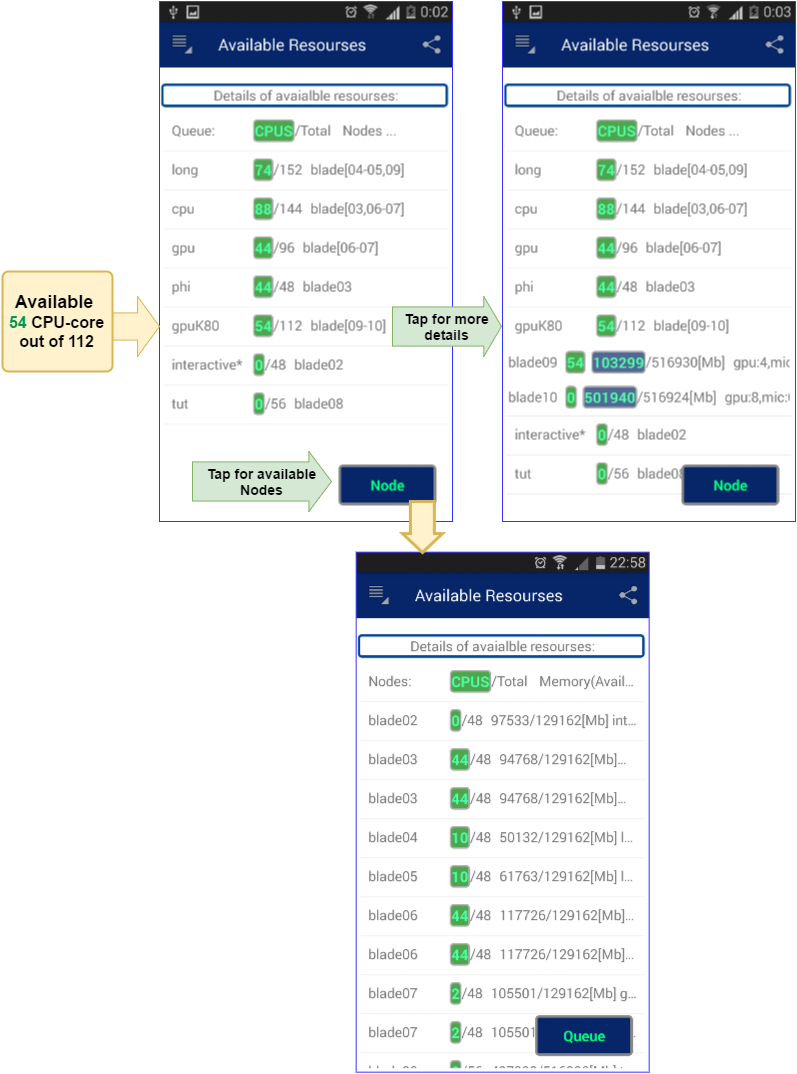 View all jobs launched on the cluster: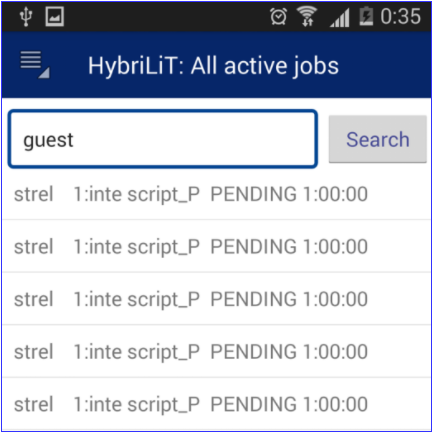 Check basic information about jobs: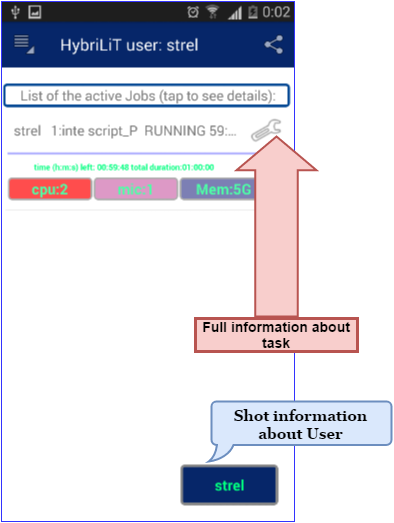 with data on the resources used: number of CPU-cores, computation accelerators (GPUs and/or Intel Xeon Phi) and also amount of memory allocated for a particular job: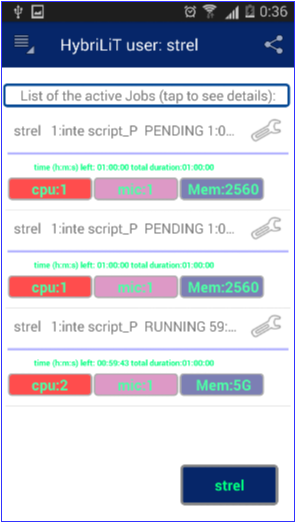 Quick view of user's files (*.out, *.dat, *.in or *.sh)