RSC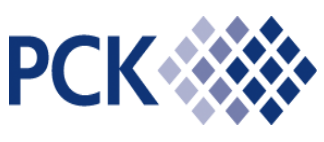 RSC Group is a leading Russian developer and integrator of a "full cycle" innovative super-dense, scalable and energy-efficient solutions for high-performance computing (HPC) and data centers (DPC) based on the Intel Corporation architectures and advanced liquid cooling. Since 2018, RSC participates in the "National Champions" project implemented by the Ministry of Economic Development of the Russian Federation.
The existing potential of the company allows to: create the most energy-efficient solutions with a record indicator of energy efficiency (PUE), develop the highest computational density in the industry based on x86 processors, use a completely new design, ensure the highest reliability of the solution, complete noiseless operation of computing modules , 100% compatibility and guaranteed scalability, while achieving an unprecedented low cost of ownership and a low level energy consumption. In addition, RSC specialists have experience in the development and implementation of an integrated software stack of solutions for improving operational efficiency and applied use of supercomputer complexes: from system software to vertically oriented platforms based on cloud computing technology.
RSC is an Intel partner in the Intel® Technology Provider Program Platinum and the Intel® Fabric Builders Program, has Intel® HPC Data Center Specialist and Intel® Solutions for Luster Reseller Elite. Performance and scalability of solutions based on the RSC Tornado architecture are certified by Intel® Cluster Ready and participation in the Intel® Select Solution for Simulation and Modeling program.
Additional information can be found here: www.rscgroup.ru.
NVIDIA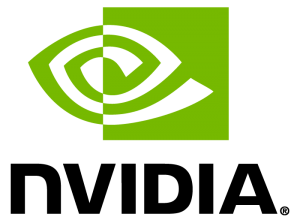 With the invention of the GPU in 1999, NVIDIA (NASDAQ: NVDA) caused a rapid growth in the computer games market, changed the outlook on modern computer graphics, and revolutionized parallel computing. Nowadays, the acceleration of deep learning algorithms on graphics processors has become the impetus for the development of an era of artificial intelligence, a new era of computing. Graphic processors become the key point of PCs, robots, self-piloted cars, providing them an ability to perceive and understand the world around us.
More information is available here: http://www.nvidia.ru, http://nvidianews.nvidia.com and http://blogs.nvidia.com.
IBS Platformix

IBS Platformix has been operating in the Russian IT market since 1992 and is a subsidiary of IBS incorporation. Today IBS Platformix is one of the largest system integrators in Russia. The company specializes in replicable solutions for corporate IT infrastructure. The company began its activities with the supply and promotion of computer equipment Dell on the Russian market. During its work, the scope of activities has expanded significantly, and in 2003 the company set a course for the development of expertise in the field of infrastructure integration. As a result, the company's product portfolio has been significantly expanded with products from more than a dozen global manufacturers and services for design and implementation of infrastructure solutions. Currently, more than 2500 companies are regular customers of IBS Platformix.
More detailed information can be found: http://platformix.ru/.