Stat-HybriLIT – is a wev-service for information support of users of the heterogeneous cluster "HybriLIT".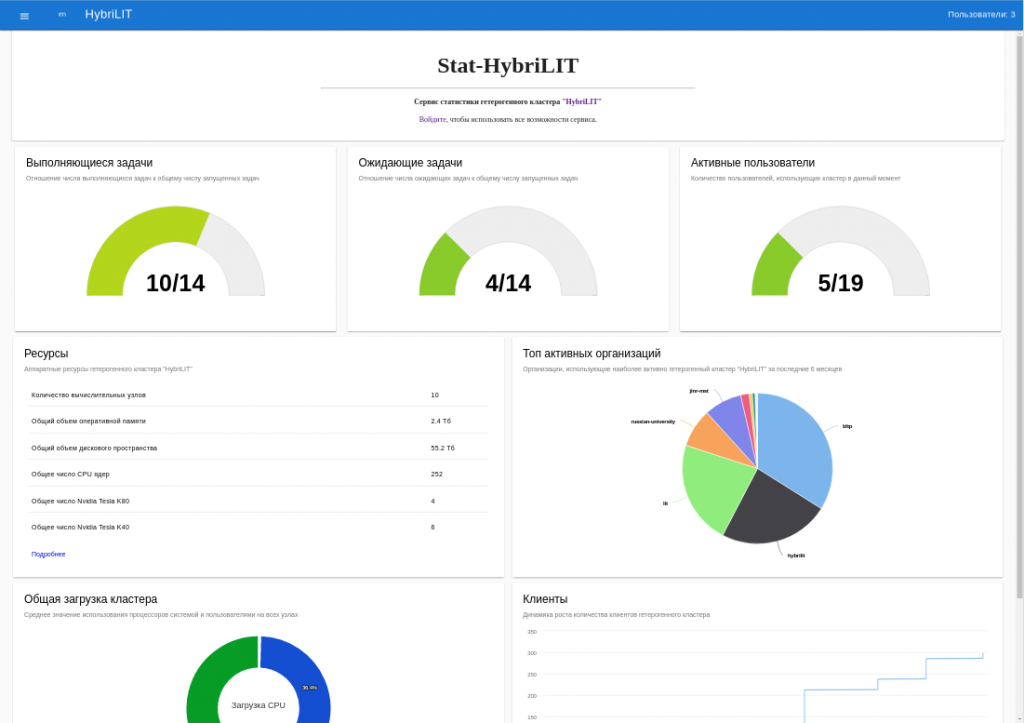 Data provided: 
Data on user's launched jobs;
Data on user's complete jobs;
Monitoring of computation resources of the cluster;
User's profile data;
User's statistics.
Authors: Martin Vala (Kosice, Slovakia), Mayorov Alexander (LIT, JINR), Butenko Yuri (UC, JINR), Podolyan Gleb (UC, JINR).
Please see more detailed information at: http://hlit.jinr.ru/en/mobilit/