Re-registration procedure is carried out from December 1 to February 1 every year. Each user/user group of the platform is supposed to provide both a report on the work done using the resources of the HybriLIT platform and an application form for the next year.
Please note: if you gained access this year, you do not need to go through re-registration.
Re-registration procedure:
users (or leaders of the team) should fill the reporting form;
check their contact and organization details;
submit an application for the next year (if required).
Please also note that the reporting form and application for the next year are separate doc files for each project/task.
Format
No special text formatting is required. Acceptable formats — Word, pdf;
Pictures/schemes/graphics should be attached as separate files;
The form of presentation of the material should be convenient for perception.
Please send the report and application forms to <hybrilit@jinr.ru>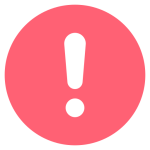 Important: users/ user groups who have not submitted an annual report on the project/task will be denied access to HybriLIT platform resources. In case you have not used resources of the HybriLIT supercomputer but you need to maintain access to the project, please fill in and send us the application form only.